Find out more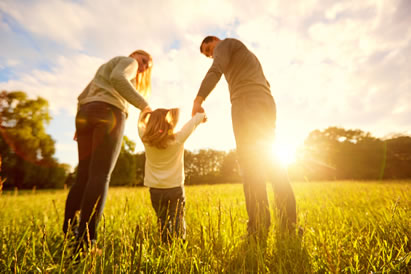 Castleblayney Credit Union Limited Cookies Policy
Introduction
Castleblayney Credit Union Limited ("we", "us", "our") respects your right to privacy and is committed to protecting and respecting your privacy. This Cookies Policy (together with our Website T & Cs and Privacy Policy sets out the basis on which any personal data we collect from you, or that you provide to us, will be processed by us. Please read the following carefully to understand our views and practices regarding your personal data and how we treat it.
We may change this Cookies Policy from time to time by updating this page. You should check this page from time to time to ensure you are happy with any changes.
What Are Cookies
Cookies are small files that store information on your hard drive or browser that means that the website can recognise that you have visited the website before. They make it easier for you to maintain your preferences on the website, and by seeing how you use the website we can tailor the website around your preferences and measure usability of the website.
What Do We Use Cookies For
We may collect information about your computer, including where available your IP address, operating system and browser type, for system administration, to help us provide a better service; to record session information and/or to assist you in browsing the website. This may in some instances only be statistical data about how you browse our website. Cookies cannot be used to run programs or deliver viruses to your computer. Cookies are uniquely assigned to you, and can only be read by a web server in the domain that issued the Cookie to you.
For the same reason, we may obtain information about your usage of the website by using a cookie file which is stored on the hard drive of your computer. Cookies contain information that is transferred to your computer's hard drive. Cookies help us to improve the website and to deliver a better and more personalised service. They enable us:
to estimate usage numbers and patterns;
to store information about your preferences, and so allow us to customise the website according to your individual interests;
to speed up your searches; and
to recognise you when you return to the website.
Cookies We Use
Cookie
Type
Duration
Description
Necessary
cookielawinfo-checkbox-cookielawinfo-checkbox-analytics
First Party
6 months
No description
viewed_cookie_policy
First Party
1 hour
The cookie is set by the GDPR Cookie Consent plugin and is used to store whether or not user has consented to the use of cookies. It does not store any personal data.
cookielawinfo-checkbox-necessary
First Party
6 months
This cookie is set by GDPR Cookie Consent plugin. The purpose of this cookie is to check whether or not the user has given the consent to the usage of cookies under the category 'Necessary'.
cookielawinfo-checkbox-non-necessary
First Party
6 months
This cookie is set by GDPR Cookie Consent plugin. The purpose of this cookie is to check whether or not the user has given the consent to the usage of cookies under the category 'Non-Necessary'.
Analytics
_ga_1HM0HF2RT0
2 years
This cookie is installed by Google Analytics.
_ga
First Party
2 years
This cookie is installed by Google Analytics. The cookie is used to calculate visitor, session, camapign data and keep track of site usage for the site's analytics report. The cookie store information anonymously and assigns a randomly generated number to identify unique visitors.
_gid
First Party
1 day
This cookie is installed by Google Analytics. The cookie is used to store information of how visitors use a website and helps in creating an analytics report of how the wbsite is doing. The data collected including the number visitors, the source where they have come from, and the pages visited in an anonymous form.
_GRECAPTCHA
Third Party
5 months 27 days
The purpose of this cookies is to provide spam protection.
The website uses Google Analytics, a web analytics service provided by Google, Inc. ("Google") to collect information about how visitors use the website. The Cookies used by this product collect information in an anonymous form and are used by many different websites.
Google Analytics uses, a "Persistent Cookie", which expires two years after it is placed on your computer. The information generated by the Cookie about your use of this Website (including your IP address) will be transmitted to and stored by Google on servers in the United States. No personal information will be collected by this service. Google will use this information for the purpose of evaluating your use of a website, compiling reports on website activity for website operators and providing other services relating to website activity and internet usage. Google may also transfer this information to third parties where required to do so by law, or where such third parties process the information on Google's behalf. Google will not associate your IP address with any other data held by Google. By using this Website, you consent to the processing of data about you by Google in the manner and for the purposes set out above. If you wish to opt out of being tracked by Google Analytics across all websites, please visit http://tools.google.com/dlpage/gaoptout.
Managing Cookies Usage
You may refuse to accept or you may disable cookies by activating the setting on your browser which allows you to refuse the setting of cookies. However, if you select this setting you may be unable to access certain parts of the website or unable to avail of our services. Unless you have adjusted your browser setting so that it will refuse cookies, our system will issue cookies when you log on to the website.
You can find out how to do this for your particular browser by clicking "help" on your browser's menu or by visiting www.allaboutcookies.org.
If you have any concerns about material which appears on the website, please contact us at info@castleblayneycreditunion.ie